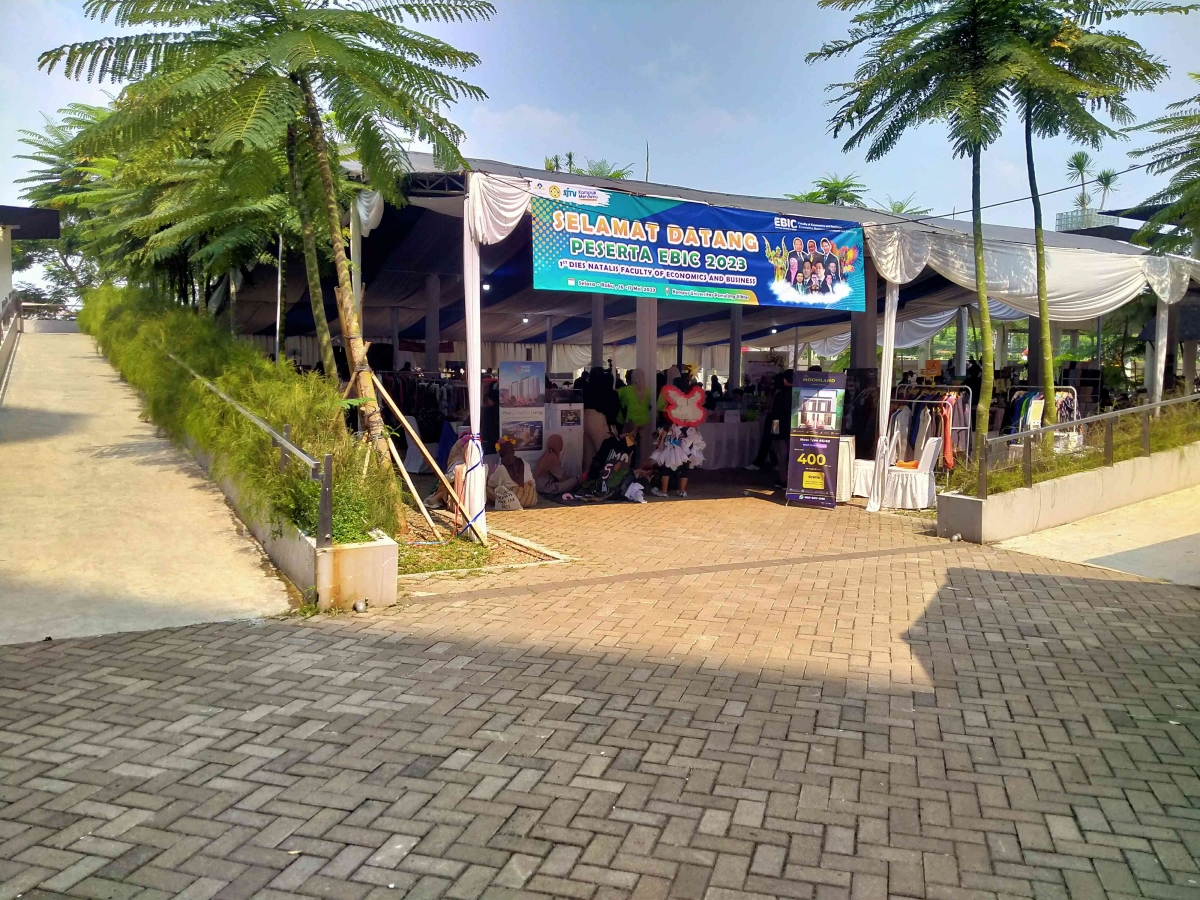 harian-nasional.com/ – Sunny morning on Monday, May 17 2023. There were many booths and magnificent tents in the middle of the campus field, as well as people passing in and out of that area. I have to hold back my curiosity because I remember that morning I have to go to class.
However, it was very clear from the writings I read, that this was the first anniversary event for the economics and business faculties. The title of the event is EBIC which stands for Economy, Business, Innovation and Creativity. Then this event has an entrepreneur talk show and a culinary bazaar.
In the talk show, presenting several competent young business people. To talk about how to start a business from zero, as well as what are the obstacles and how to deal with them. It took time from 9 am to 12 noon, which was attended by around 500 participants
Then this culinary bazaar held for 2 days, starting from 8 am to 5 pm. Which on average the culinary sellers are students of the economics and business faculties of Pamulang University. From food, drinks, snacks, and clothes are available in it.
In summary, this event is very useful and beneficial for people who want to try to become a businessman. Without the price of admission, all students get a lot of knowledge and opportunities to try to develop a spirit of innovation and creativity in business fields.